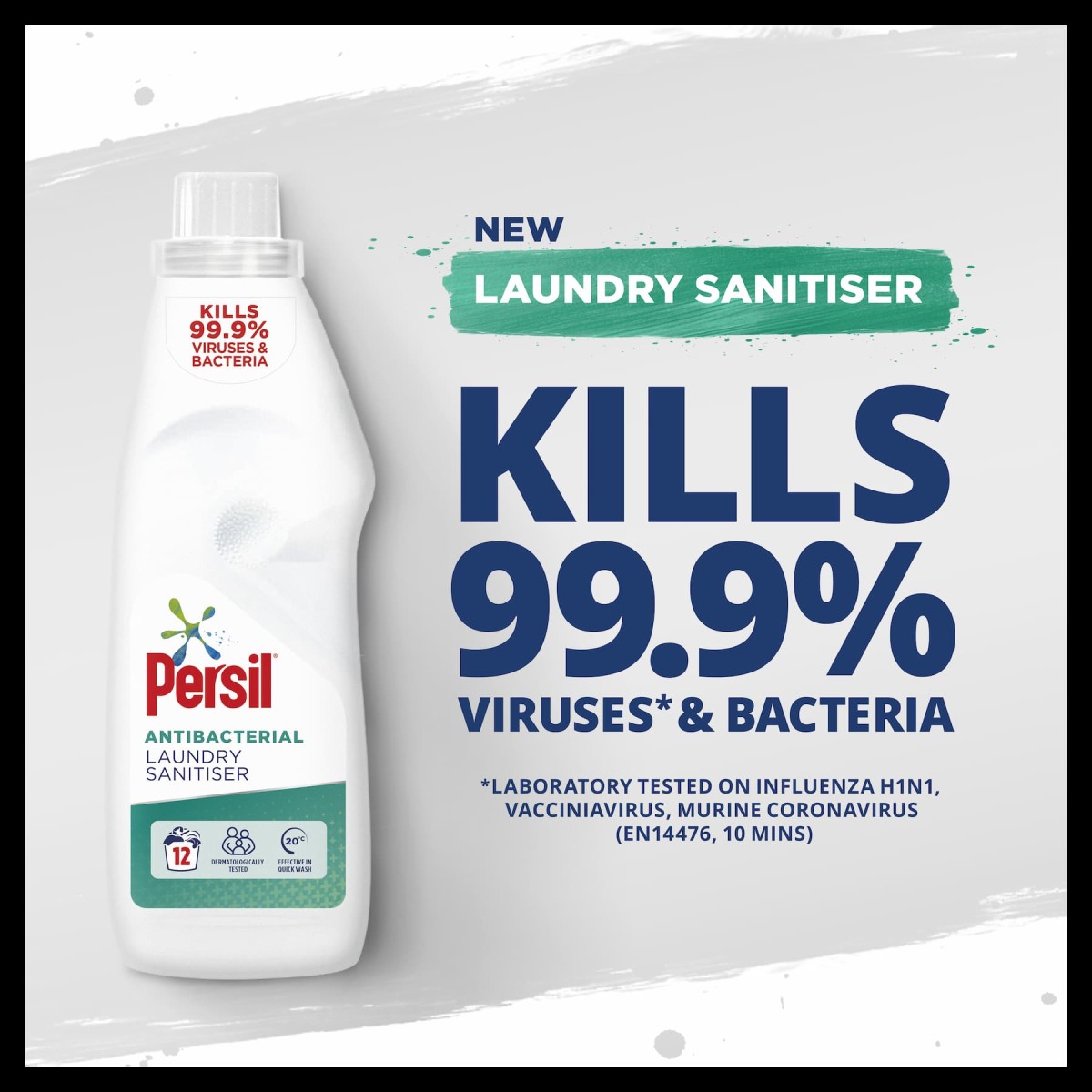 Washing with a laundry detergent alone at temperatures below 60 degrees can't kill bacteria and viruses completely. Persil's new antibacterial laundry sanitiser kills 99.9 viruses* and bacteria and is effective even on a quick wash and at low temperatures (20 degrees).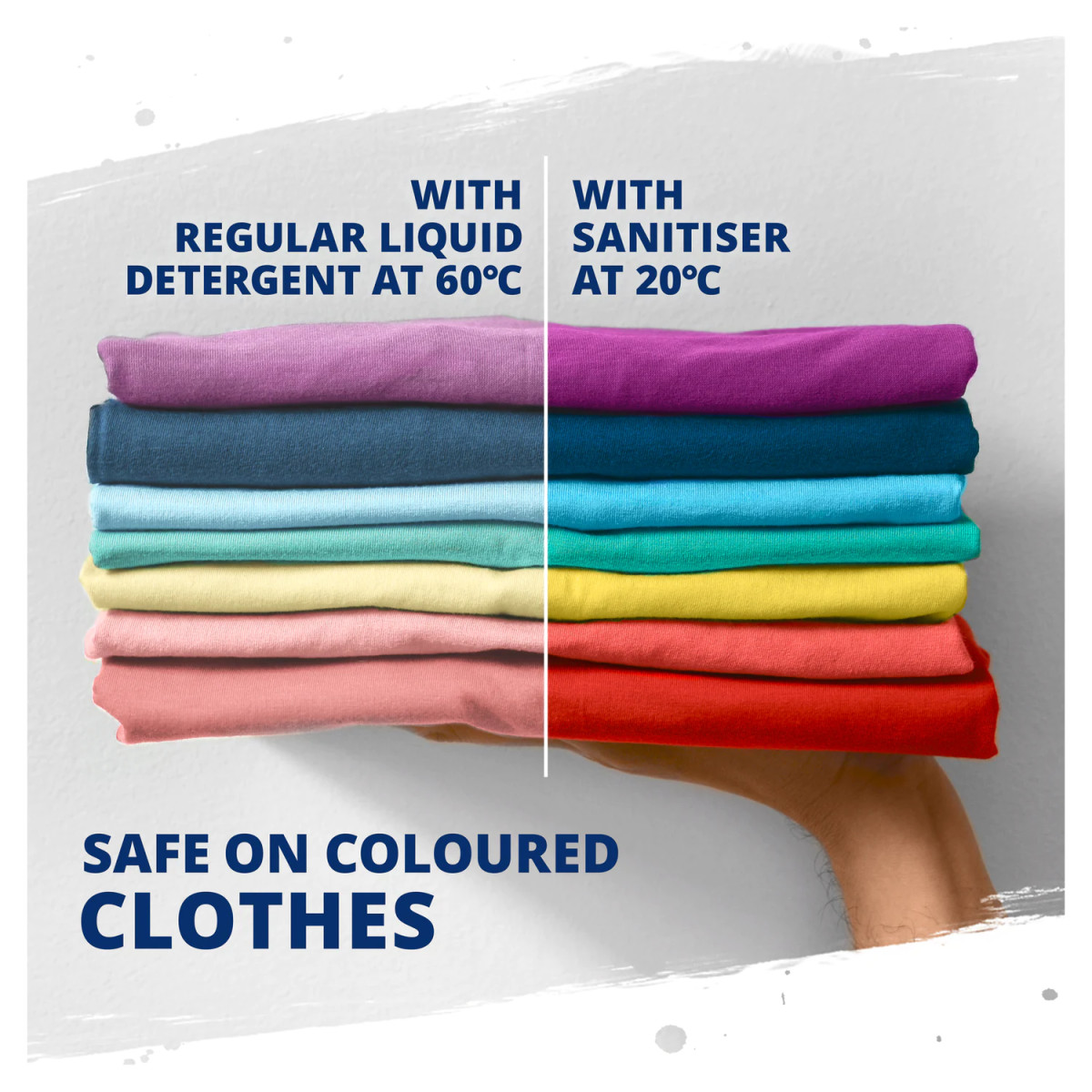 Did you know that when you wash at high temperatures to try to kill germs it can cause damage to the fibres and colours in your clothes? By ensuring a hygienic clean at low temperatures such as 20 degrees Persil Laundry Sanitiser leaves your clothes free from germs and is safe for your coloured clothes too.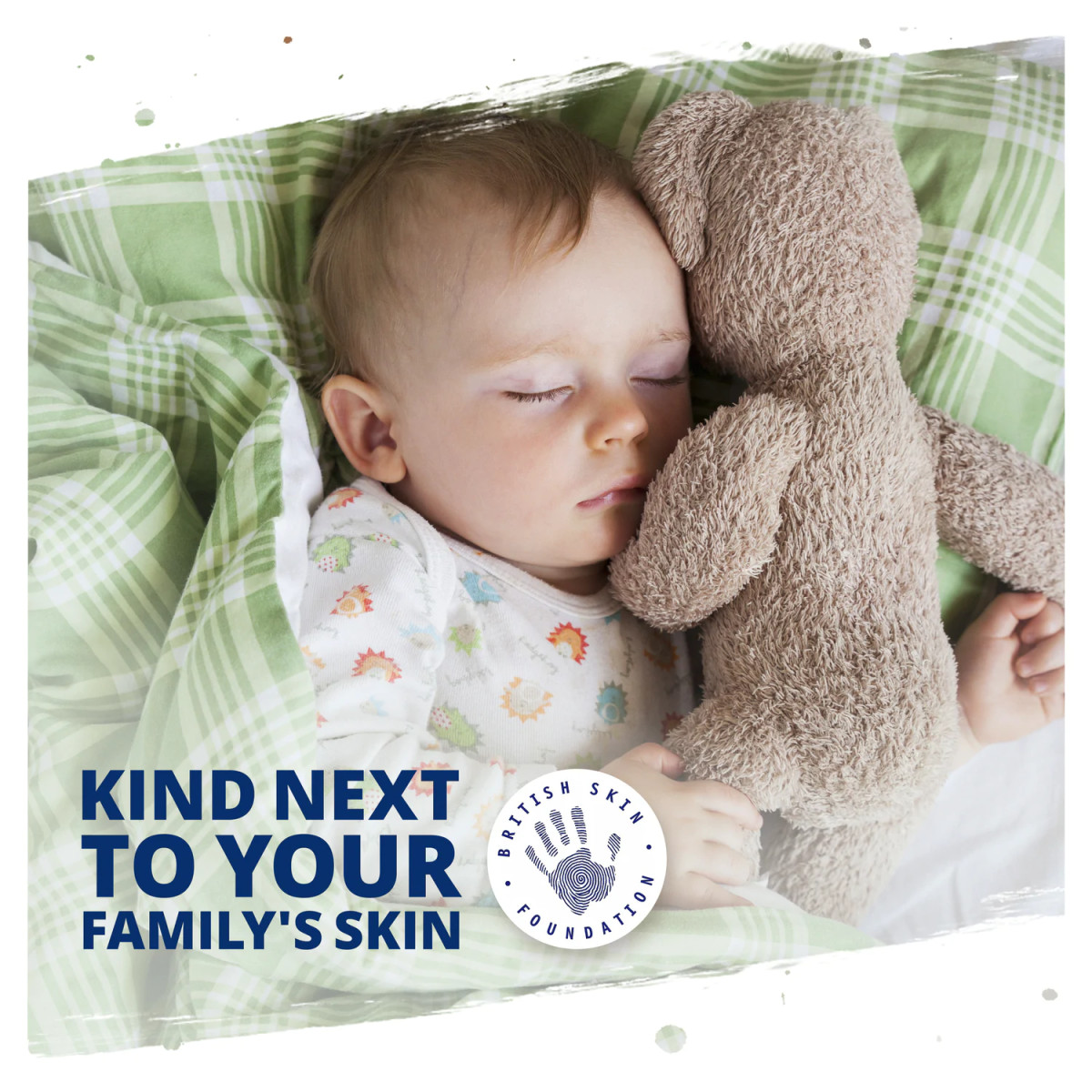 Our new Laundry Sanitiser is tough on viruses and bacteria hiding on your clothes but is kind to your families skin. Our sanitiser is dermatologically tested and Persil's skincare research is recognised by the British Skin Foundation.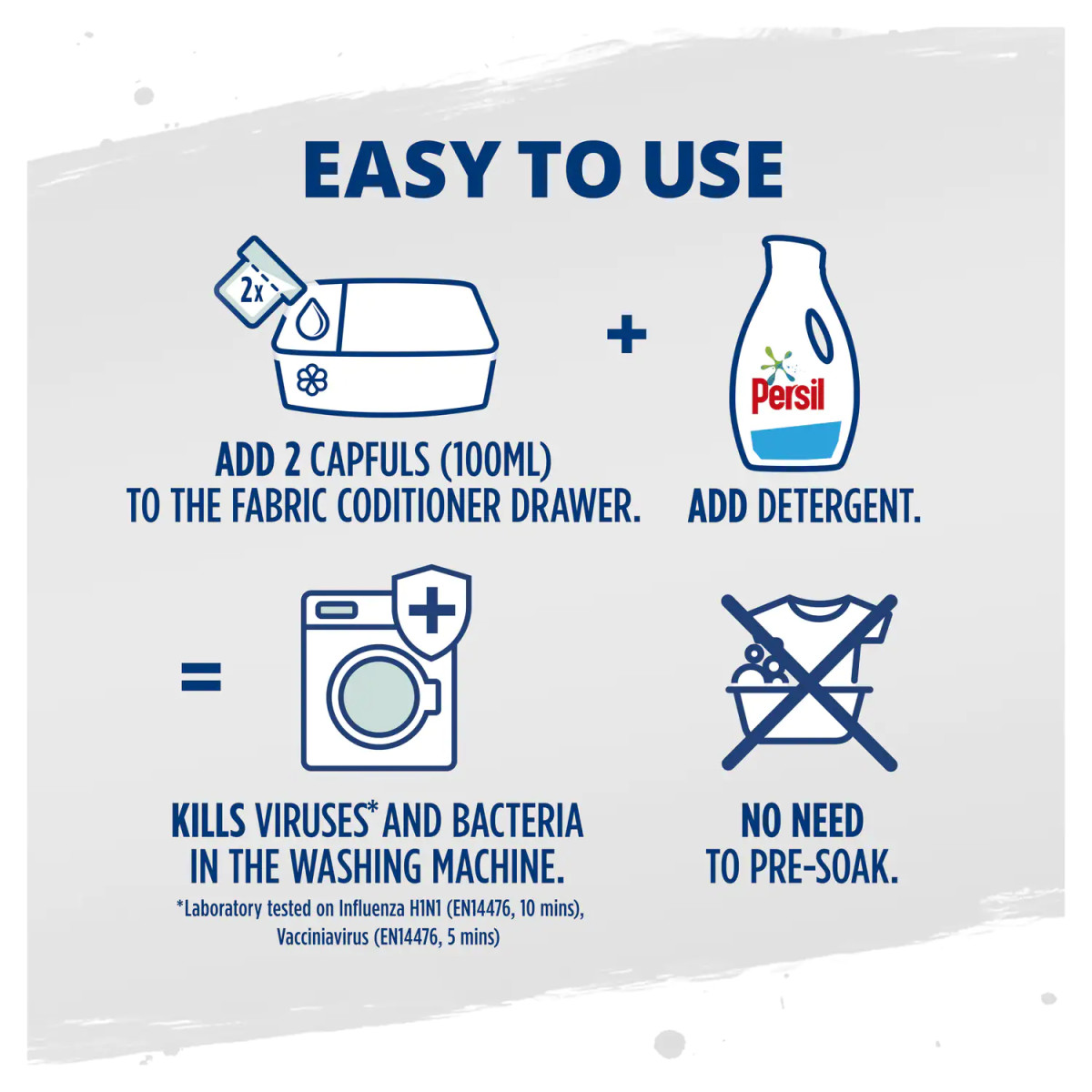 Persil's new Laundry Sanitiser is easy to use; simply pour 2 x 50ml caps into your fabric conditioner drawer in addition to using your regular laundry detergent and fabric conditioner. Persil's sanitiser kills 99.9% viruses* and bacteria in the washing machine cycle so there's no extra steps such as pre-soaking needed!
*Laboratory tested on Influenza H1N1, Vacciniavirus, murine coronavirus (EN14476, 10 mins). Use biocides safely. Always read the label and product information before use.