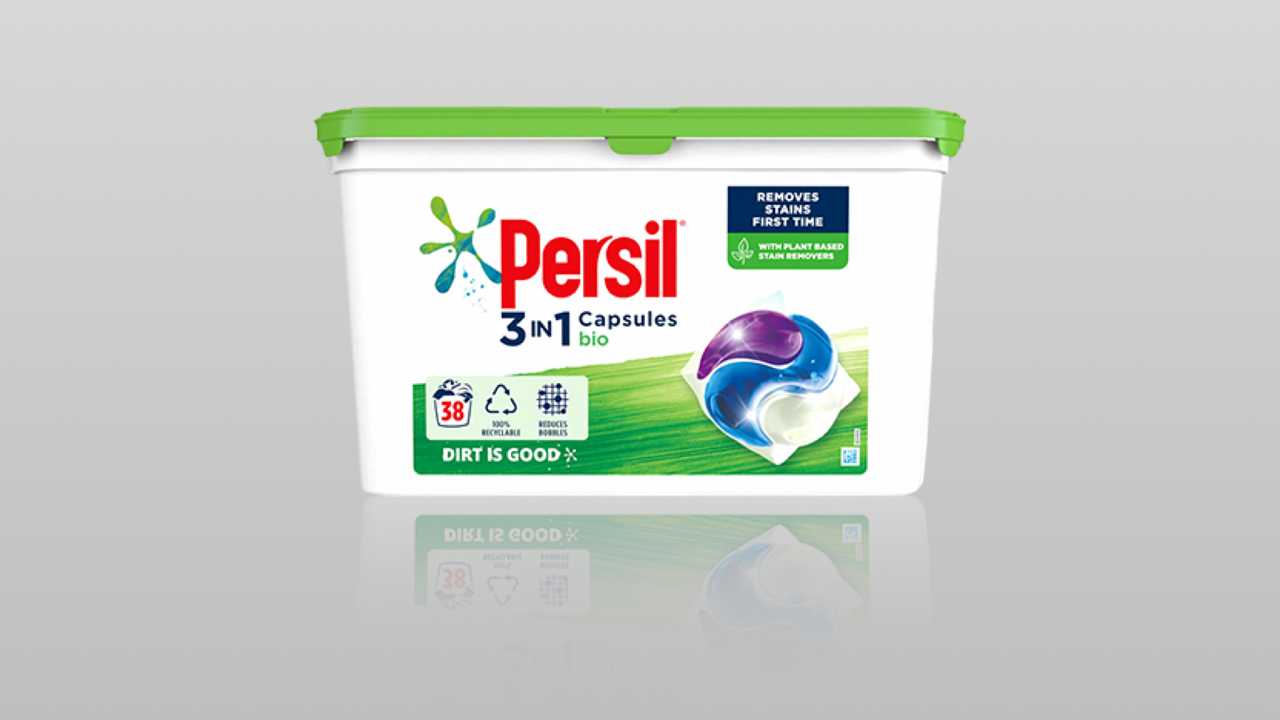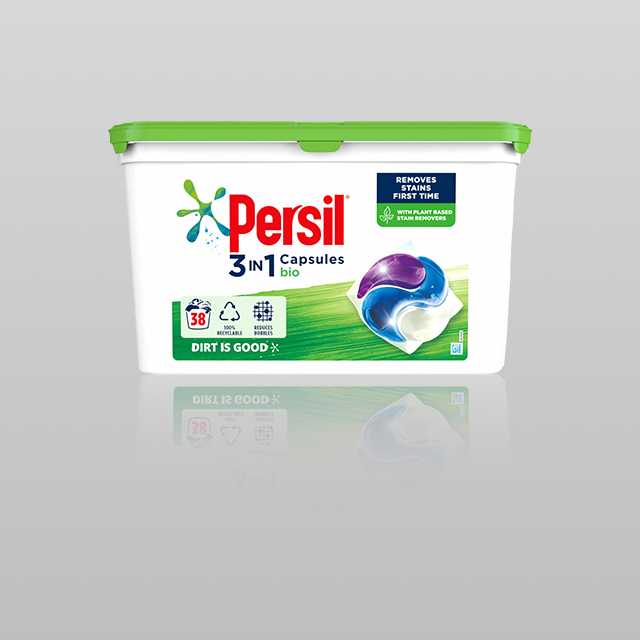 PLASTIC & WASTE
Waste is one of the biggest environmental issues we face today. And it's our responsibility to make sure our products can be disposed of easily and sustainably. So Persil adopted 'less plastic, better plastic and no plastic'. It's an overall strategy that we set out in 2017. And it sits at the heart of every product we develop.
LESS PLASTIC
First of all, we want to make sure that we're using less plastic than before.

In the UK, our standard bottle has less plastic

vs our previous bottles and our capsules are also available in eco refills that have

Less plastic in the Tubs

And because our formula is concentrated, we only need a smaller amount to clean our clothes, so that means smaller packaging, too.
BETTER PLASTIC
Our next step is making sure that the plasticwe do use is recyclable.

In 2019 around 50% of plastic Unilever used was reusable, recyclable,or compostable

meaning it's less likely to end up polluting our precious ecosystems.
NO PLASTIC
No plastic is the best kind of plastic. So we're currently exploring.
Glass, Paper and Aluminium

as well as non-plastic reusable packaging refills

and even new detergents to completely change the way we do laundry.